Look what Larry Z. just sent me!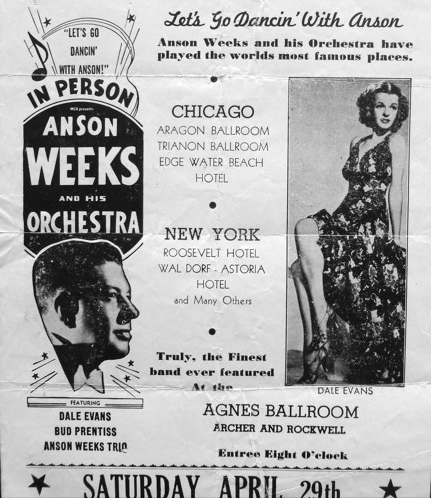 This ad was for Mom's (DaleEvans) last appearance with the Anson Weeks Orchestra in Chicago.  They opened at the Cocoanut Grove (nightclub), at the Ambassador Hotel in Los Angeles, on May 8th and were there for five weeks.  This was where Mom was "discovered" by a scout from Twentieth Century Fox Studio.  She was signed to a one-year contract and made two pictures for Fox.
No wonder they wanted her for movies, look how gorgeous she was!
SHARE ON